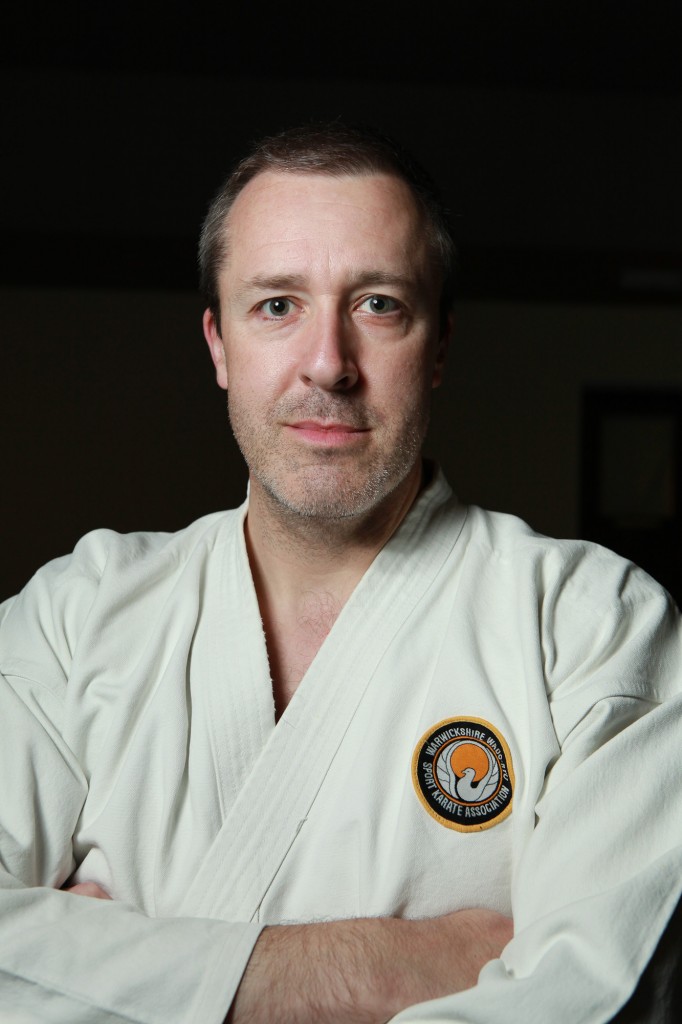 I first joined Dave Powell Karate in the autumn of 1986 and after deciding it was for me I carried on. In the summer of 1989 I was awarded my 1st Dan by Clayton Murrain during the AMAA summer course in Torquay.
When the AMAA disbanded I continued to train with Dave Powell as he founded the Warwickshire Wado-Ryu Sport Karate Association. I became one of his instructors and worked my way up through the Dan grades. I was awarded my 4th Dan in May 2000 which to me was the achievement I had wanted since first starting.
I am now one of the senior instructors within the Association and have been coaching students for over 25 years.  I teach at several clubs during the week. When time allows I also maintain the Association website.  Among the many disciplines within the martial art I probably favour ground techniques/self defence the most.
In addition to this I also run a photography business and have done a number of photos for the WWSKA.  My website can be found at this link.
Grading history:
1st Dan, June 1989 AMAA
2nd Dan, July 1992 WWSKA/FEKO
3rd Dan, November 1996
4th Dan, May 2000
5th Dan, 2011