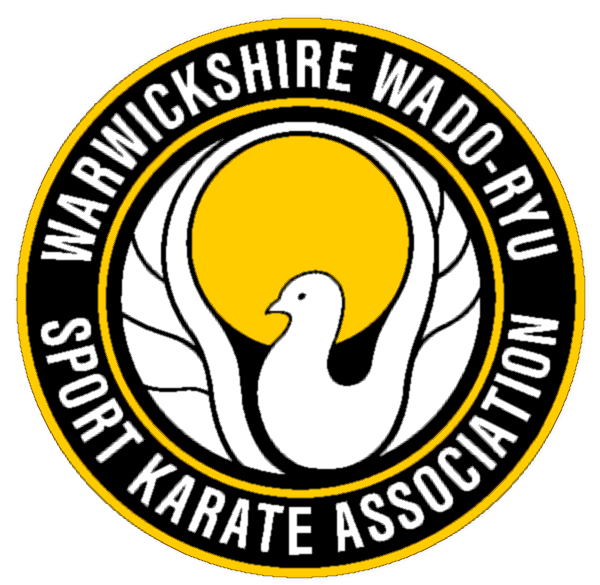 Warwickshire Wado-Ryu Sport Karate
The Warwickshire Wado-Ryu Sport Karate Association was founded in the late 1980's by Dave Powell after the Amateur Martial Arts Association (AMAA) was disbanded and its member groups went their own ways.  Dave was a senior instructor and secretary to the AMAA.
The Association is a affiliated to the Federation of English Karate Organizations, F.E.K.O., which in turn is a member of Karate England and recognized by the Sports Council as the governing body for all the martial arts in the country.  Each of our clubs is a Karate England registered Dojo.
All students wishing to train with us will require a F.E.K.O. licence to give them not only insurance cover but also their passport to karate and grading record.  Only F.E.K.O. licence holders can attend F.E.K.O. organized competitions, gradings and other events.
The style we teach is Wado-Ryu however incorporated in this are the latest ideas and methods of karate with the best of the traditional disciplines.  We practice the more exciting sport karate sparring method and self-defence disciplines. The traditional Wado style is not diminished but added too, including the best from other martial arts styles and boxing.
The semi-contact method was adapted to the sport karate style we now have, it is a faster more interesting fighting method.  Traditional training is still equally as important especially Kata.  It is an ideal sport for men, women and children (6 years minimum), whatever your personal aims or level of fitness are. Training is fully supervised with no hard contact.
Don't forget, not all karate instruction is by a recognized instructor in a registered club.  All WWSKA black belt instructors are F.E.K.O. and Karate England registered.
Students all start at white belt and progress from 9th kyu (red belt) up to 1st kyu before preparing for 1st Dan. On average gradings take place every three months up to 4th kyu (purple belt).  From 3rd kyu (brown belt) gradings will usually be between five and six months depending how often the student trains.  The grading exam can be held at any of our clubs.